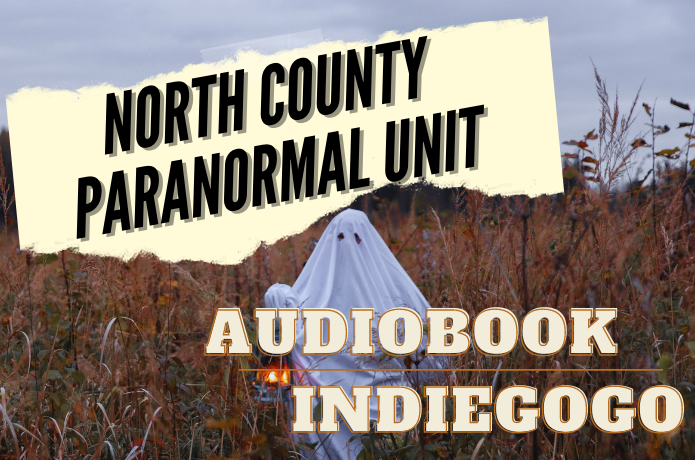 ---
In August 2022, I ran an Indiegogo to cover production costs for Enfield Arts' FIRST AUDIOBOOK! Thanks to the incredibly generous contributors, the audiobook for North County Paranormal Unit #1 is in production!
---
Thank you so much to the following people:
Mike Salvucci, Dominic Geehan, David Rheinstrom, Sean Geehan, Marnie Warner, Jordan Stillman, Dee Leeber, Tyler Cavanagh, Robin Howell, Jeff Chaney, Alexander Danner, Henry Beguiristain, Andie Biagini, Paige Cerulli, Tal Minear, Bob Raymonda, Therin Stapp, Barbara McSweeney, Jessica Chiaravalloti, Micah Levine, and Kevin James!
---
Without you all, there is no way this project would have gotten off the ground and I'm so grateful for the support!