---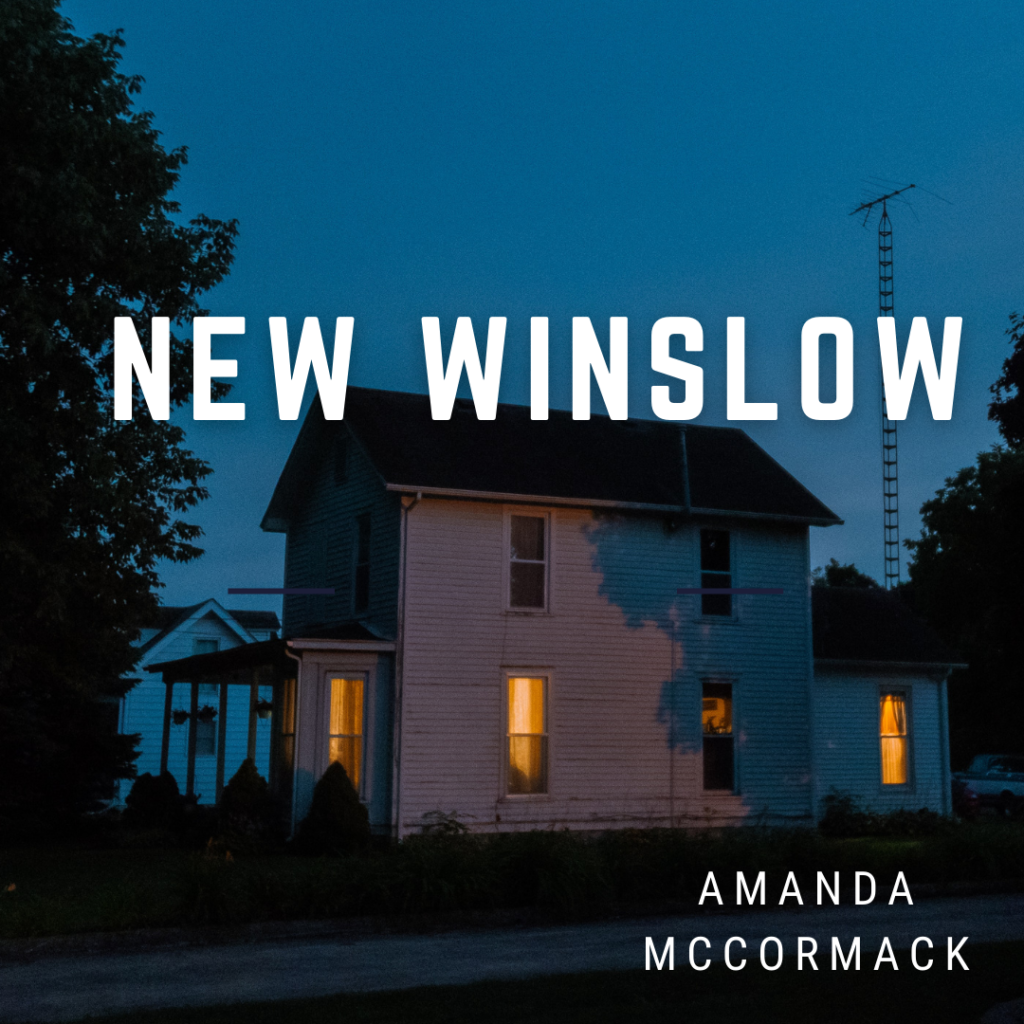 "You know, people don't exactly need a reason to stay in New Winslow."
◆◆◆
A small town in the grip of a mysterious curse.
A population trying to live in its shadow.
And an impulsive promise that brings home two friends years after they left for good.
In New Winslow, stories weave in and out of each other. The town psychic seeks answers to something bigger than herself. Four friends warily reunite. And a man has made the most of his life, despite being trapped here for decades.
All that's been buried is slowly resurfacing. But will it change anything in a town that refuses to acknowledge its curse?
New Winslow is released seasonally. Read the latest episodes on Enfield Arts and Patreon. Or get all previously released seasons at your favorite retailer!
---
The only thing standing between Central Massachusetts and the forces of darkness is this group of underfunded, over-caffeinated investigators. How screwed are we, really?
When Gabriella, a recent college graduate, gets an invitation to join her cousin at the local branch of the Foundation for Paranormal Studies, she's skeptical. Hunting ghosts and monsters isn't what she had in mind after school. But she needs a job and this one is available, so she takes it.
But then her first case goes horribly wrong. Injured and confused in the aftermath, Gabriella is forced to choose sides within the team. All her life, Gabriella's been told to be nice and trust her higher-ups, that by not making waves she'll be kept safe. But is that the right decision in a situation where it's her against her team? And what's the price if she chooses incorrectly?
North County Paranormal Unit is Book One in the North County Paranormal Unit series, a paranormal workplace urban fantasy!
---
Meet Dar.
Dar hates magic.
Years ago, Dar was dating Joel, a talented magician she met at the beginning of college. But then, Joel told her he was going away to study magic at one of the best training programs in the world. But Dar… well, she just wasn't going to fit in with that new life. Because she didn't have magic. Not that there's anything wrong with that, of course!
So Joel left her behind.
These days, Dar's happy. She's living in her hometown of Salem, Massachusetts in a cute condo with her girlfriend, Gretel. She's got a normal job planning events for a hotel, she plays softball in the spring, and she can keep any and all magic on the outskirts of her life. It's been years since Joel left and Dar is happy.
But now Joel's back. And despite his claims that he's in town for business and he just came by to say hi, things are going wrong for Dar. And between Joel's presence and a wedding that's threatening to burn down her workplace, it looks like magic might be making a permanent return to her life.
The Problem with Magic is 40K words and is Book 1 of the Magic City series.
---
Massachusetts is a strange place, filled with strange tales. This collection of 21 flash fiction stories celebrates the things that make Massachusetts unique. A shipwrecked young man spends the night in a hut of refuge along the Cape. The clerk at a suburban comic shop experiences a superhero meet-cute. And of course, you can't forget your French toast supplies before a snowstorm!
Rest Stop Stories collects all the short stories released on the podcast Rest Stop Stories between 2020 and 2021, now with new edits. Plus there's a brand new story exclusive to this collection.